---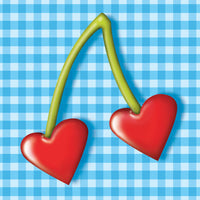 (Released in 2000. Read the
All Music Guide
review
.)
Sometimes it seems that actual human feeling, conveyed through passionate musicianship and songwriting, is all but absent in popular music nowadays. Mike Keneally is thrilled to prove otherwise with his eighth album, Dancing. Mike has invited Beer For Dolphins, his masterful eight-piece band, into the studio to lay down nearly 80 minutes of the most gleefully adventurous, yet heartfelt, Keneally music ever. This album is truly a feast for the ears.
While 1999's acclaimed Keneally solo release Nonkertompf was an instrumental album, Dancing is mainly based around songs with vocals. Keneally (known by many as a guitarist from his work with Frank Zappa and Steve Vai) here delivers highly emotional vocal performances which may come as a surprise to a lot of people. The style of the album's 20 tracks veers from upbeat pop to free-form improv, introspective balladry to ferocious rock raveups, Beach Boys and Bacharach sugariness to utter uncategorizability and beyond. Yet it all hangs together, thanks to the powerful and freewheeling sound of Beer For Dolphins, and the personal quality of Keneally's composing. A genuinely individual rock songwriter, Mike has developed a whole lot of heart and confidence through the eight years of his solo recording career. A music-lover in the extreme, he makes music which embraces all other music-lovers? and listeners the world over are gratefully embracing it in return.
The 20 songs featured are
Live In Japan
Ankle Bracelet
Poo-Tee-Weet?
Backwards Deb
We'll Be Right Back
Joe
Pretty Enough For Girls
Taster
Dancing
Selfish Otter
Only Mondays
Lhai Sal
The Mystery Music
The Brown Triangles
MM
I Was Not Ready For You
Ragged Ass
Skull Bubbles
Friends And Family
Kedgeree
There's only one Mike Keneally. No, wait, there are dozens. There's Keneally the pop auteur, whose songs flutter and jab with ecstatic melody. There's Keneally the exhortative vocalist, one moment a supple balladeer, the next a heavy-metal hellion. What about Keneally the bandleader, a multi-instrumental octopus running the show with dazzling wit and profound musical charisma? And please, don't forget the guitar hero's guitar hero.

Mike Keneally is a staggering talent who believes rock should aim straight for the soul. His lyrics are often hilarious, occasionally moving into personal unburdenings, spun around sounds that underscore the emotions at hand. With so much depth and history (and appearances with everyone from Screamin' Jay Hawkins to Sting to Roseanne to Frank Zappa), it seems a stretch that he lands so squarely in the realm of the radio-ready. Equally unexpected is that he'd veer back into mainstream territory after last year's unaccompanied studio adventure Nonkertompf, and in so doing, be poised to approach the brilliance of 1997?s Sluggo!, a masterwork that raised the bar for willfully eccentric pop.

Dancing finds every piston pumping. Keneally's strengths and emotional outreach are focused into a 20-song barrage of unhinged artistry harnessed as tight, riotous, and heartfelt rock. With wild tunes like "Ragged Ass" and subtle mysteries like the title cut, it conjures an array of pleasures; the epic "Pretty Enough for Girls" moves from anthemic to cinematic surrealism. With the rhythmically surprising "Joe," he beats the crooner's art at its own game.

This is arresting modern rock, a bold step forward for an artist who's been garnering the awe of his forebears, from XTC to Ween to Queen to one-time employer Zappa - a notoriously exacting chap who dubbed Keneally "the best new guy who's ever been in the band." Replace "band" with "business," and you've nailed the guitarist for 2000. Dancing will get you doing just that: Listen while cooking and you'll burn dinner, listen while driving and you'll miss your exit. But do listen.
--Matt Resnicoff, VH1.com, October, 2000
Hey Kids, It's
Tiny Dancing!

(a teeny, two-minute taster of the album's 20 songs)
©2000 Exowax Recordings, Spen Music, BMI